Governor of the Central Bank of Nigeria (CBN), Godwin Emefiele, and Lagos State Governor, Babajide Sanwo-Olu, have commended commercial banks for standing up to the challenge of supporting the country to weather the storm at the height of COVID-19 but charged them to do more in building a "resilient economy"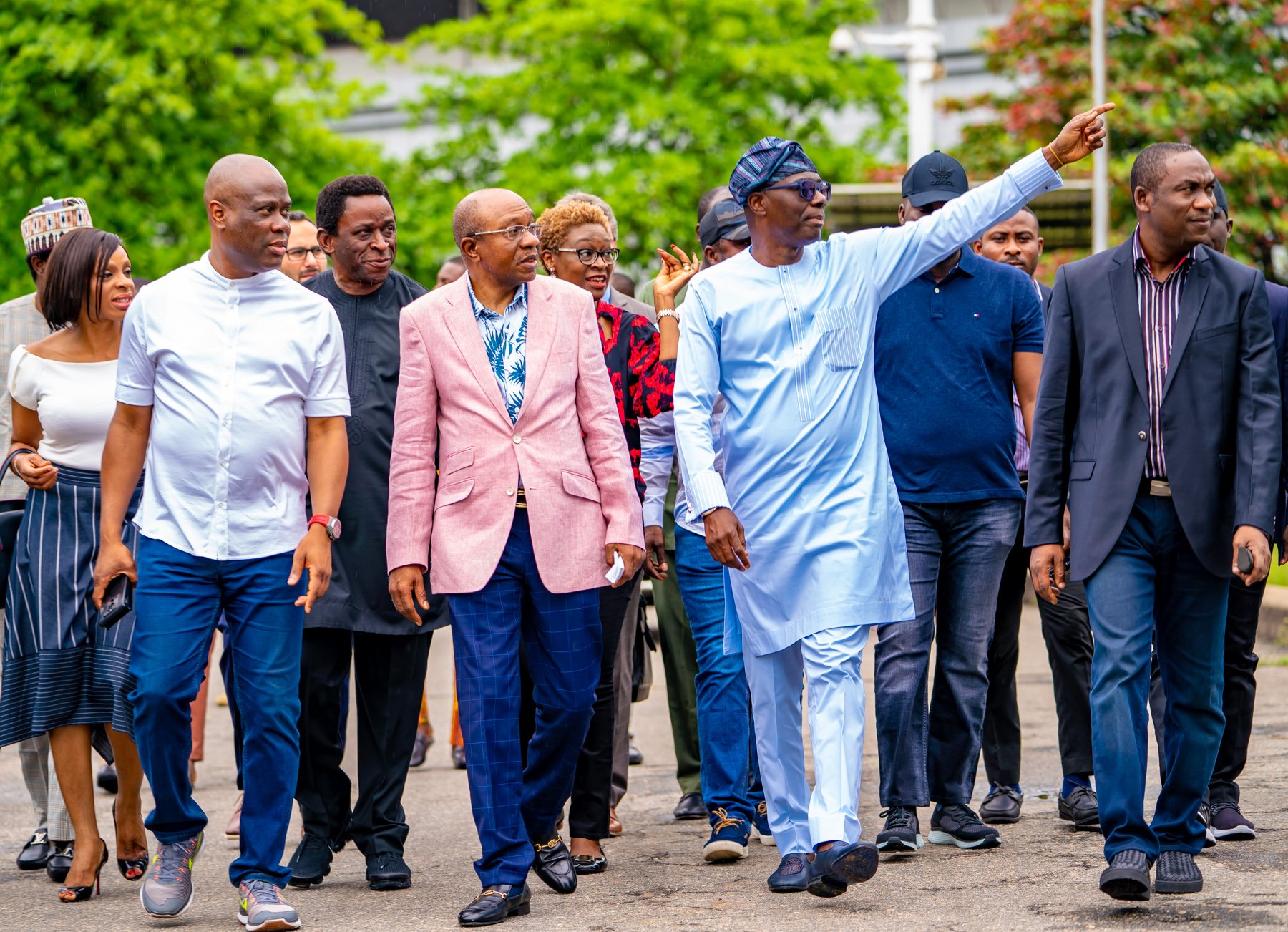 The duo spoke, yesterday, at the opening of the ongoing 2021 Retreat of the Bankers' Committee. They said the role of financial institutions in building an economy that could absorb unforeseeable shocks in the mold of COVID-19 was more important now than any other time in the history of humanity.
Highlighting the steps banks have taken to ensure that the economy did not cave in under the weight of the pandemic from last year till date, Emefiele said more was required to sustain recovery, which he described as "fragile".
He challenged the bankers to look beyond profitability during boardroom deliberations, noting that they could not afford to be comfortable among the destitute and miserable populace.
The governor noted that Nigeria, like other countries, was facing extraordinary hard times. He acknowledged the modest economic growth recorded but warned that the road to full recovery "is very tough" – a reason the banks must take their developmental role seriously.
"We will continue to count on the banks to play their role to deliver a resilient economy," Emefiele said, adding that the current crisis provides the country an opportunity to reset the economy.
He continued: "We must ensure that the fundamentals are strengthened. Access to finance is very key; not only access to finance but cheap finance. This is important if we must build a resilient economy."
Emefiele said Nigeria would need to grow its economy at a five per cent rate on a sustained basis to achieve the desired economic development. He called for an aggressive building of import-substitution industries to retain jobs and create new ones.
Sanwo-Olu, on his part, said the retreat provided bankers a rare opportunity to strategise for next year, adding that the financial institutions must not rest on their oars as the country seeks workable options to pull the economy out the woods.
"It is important to strengthen our resilience. It is an economy that is ready for unexpected shocks that build resilience… COVID-19 has provided us an opportunity to focus on critical sectors of the economy," Sanwo-Olu pointed.
He described banking as an "engine of growth" and charged the players to focus on identifying key opportunities that would deliver quick wins for Nigeria as the global community continues to battle the COVID-19 crisis.